ITS TIME FOR THE BEST SHOW EVER 👏👏 meme review
meme 1:ugandan yobungus
Oh my god why is this a thing. A dead meme (ugandan knuckles) combined with a fat bugs bunny (big chungus) with the face of yoda.Just stop it now STOP STOP!!!! It is ridiculous and it needs to face extinction.
final rating:0/10 next meme👏👏
meme 2: me and the boys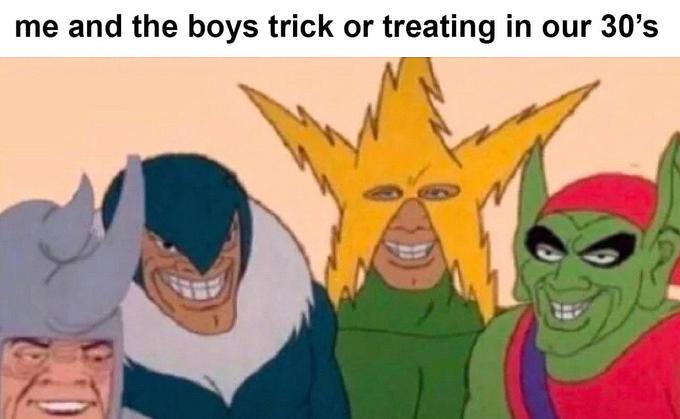 This is one of those non ironic memes so most of y'all normies would understand this. It is basically a generic meme that can make people laugh. I don't know how to describe this meme in words its just funny. Also the people in the picture are the 60s spiderman villains.
rating:7/10 👏👏
This is only part one. Also im trying something new so please leave feedback.